Four-legged, hooved lawn mowers are being used to solve a tough landscaping problem at Landers Shute Water Treatment Plant in Palmwoods.
As a way of clearing overgrown vegetation in areas too steep to mow, bulk water supplier Seqwater has enlisted the help of a small herd of eight hungry goats to keep the grass trim.
Seqwater Manager of Northern Operations Murray Dunstan said using goats as a vegetation management tool was proving an effective alternative to traditional petrol mowers.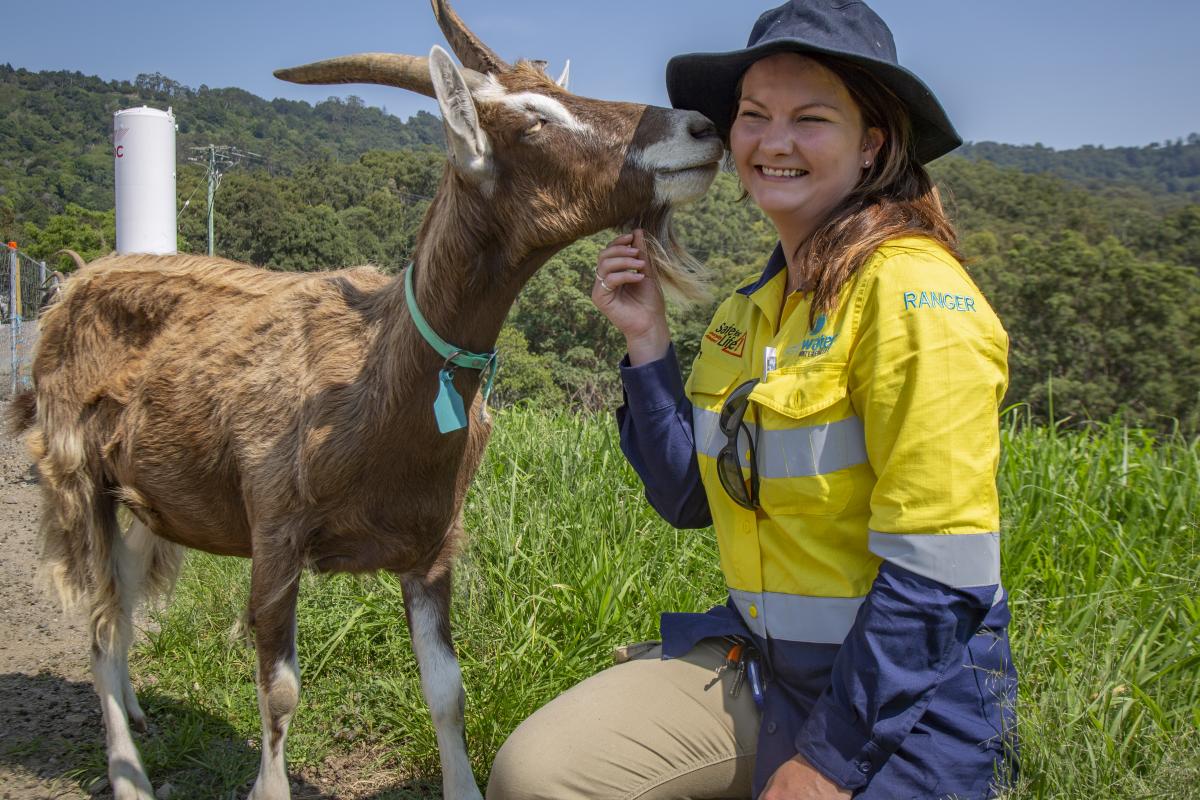 Mr Dustan said the low carbon approach to mowing not only provided cost benefits but also eliminated the potential safety risk to Seqwater staff that came from mowing steep areas.
"The weeds and overgrown grass located on slopes surrounding the Landers Shute Water Treatment Plant are too steep to mow and too dangerous to brush cut," Mr Dunstan said.
"Before the goats, we were using very expensive remote mowers and flail excavators to keep the vegetation under control.
"Unfortunately, by mowing that way we ran the risk of hitting hidden objects in the long grass which could damage equipment and injure staff.
"The equipment was very expensive as well, by using the goats we expect to save about $10,000 a year in landscaping costs."
Mr Dunstan said fenced areas had been built at the Landers Shute site to make sure the goats grazed in the areas that needed attention.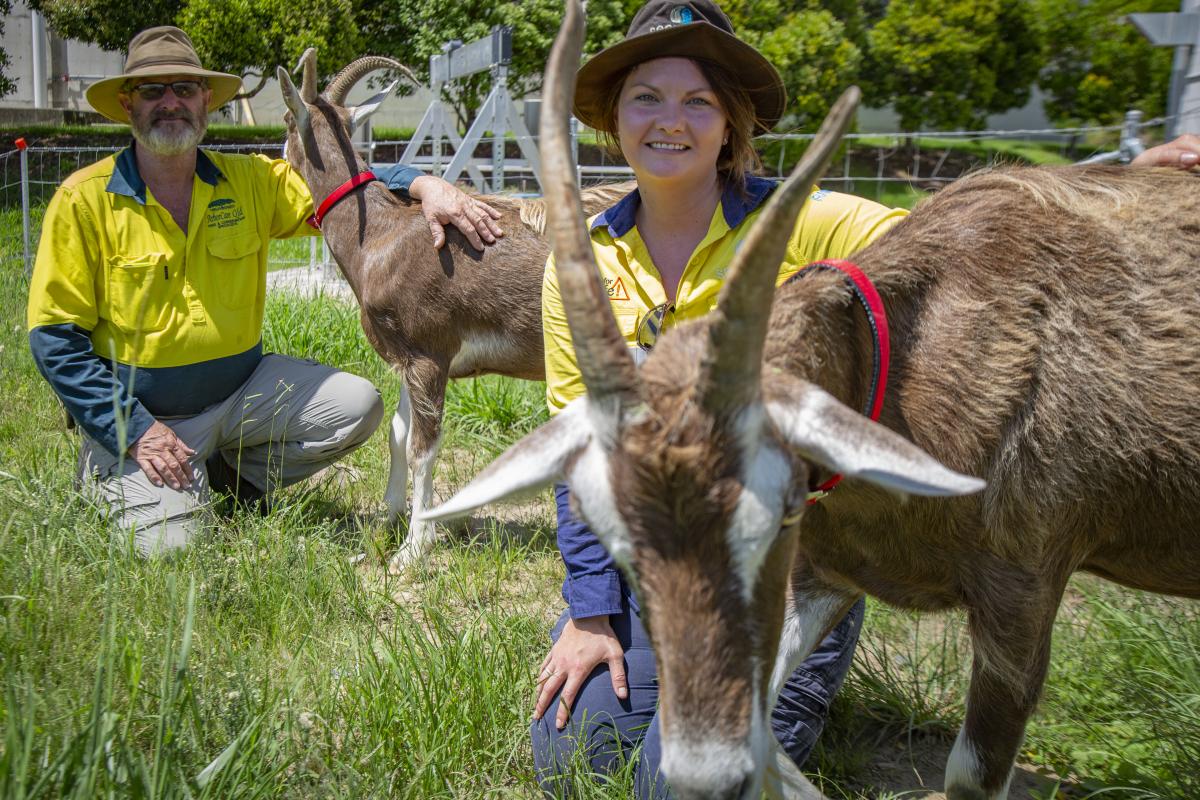 With more than $250,000 spent on mowing Seqwater sites in the Northern region each year, the success of the goat grazing trail has encouraged Seqwater to use the
herbivores at more of its sites, with another 20 goats to be added at the Landers Shute site.
The goats were supplied via Sunshine Coast-based business, Ecogoats, which is run as a separate entity to ArborCare Queensland.
ArborCare Queensland Managing Director Leo Phelan said Ecogoats was established in 2013 to identify is goats could manage weeds that were growing on very steep and difficult to manage ground.
"SEQ Catchments supplied funding to put together a study program to investigate the potential of using goats as a viable and cost-effective weed control option. Mr Phelan said.
"The goats performed extremely well, so it turned into a business for us.
"The goats have evolved into an effective landscape management tool, particularly for those who don't want to use herbicides or where the land is too steep to safely use machines."